Sports Day Fun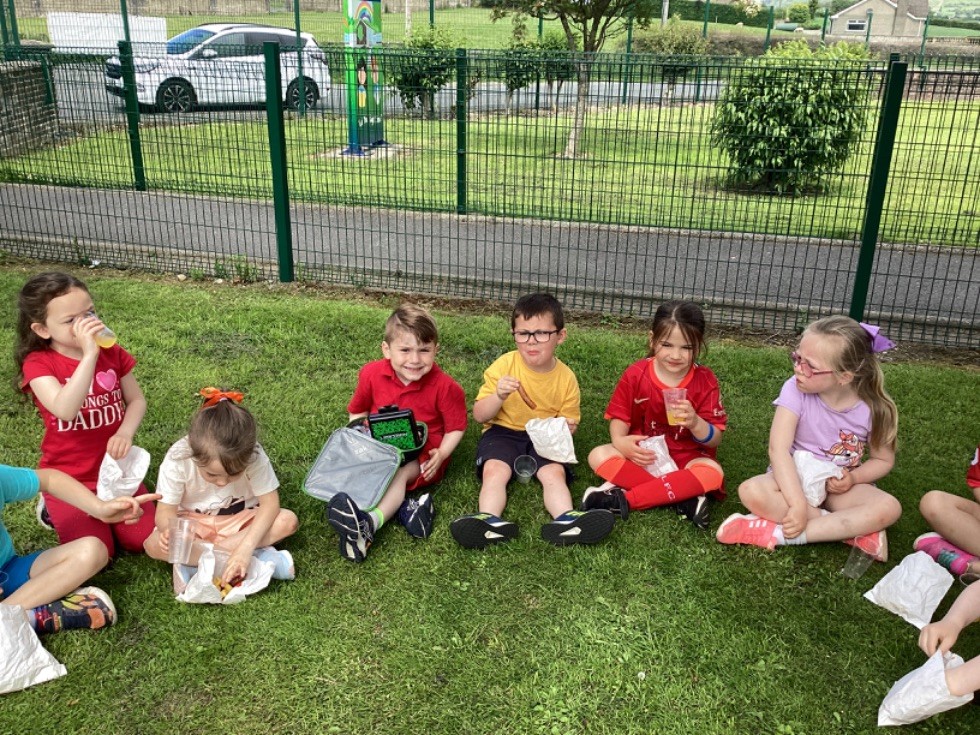 A picnic lunch and a chance to play rounded off our Sports Day perfectly. 🧺🤩
Sports Day 2022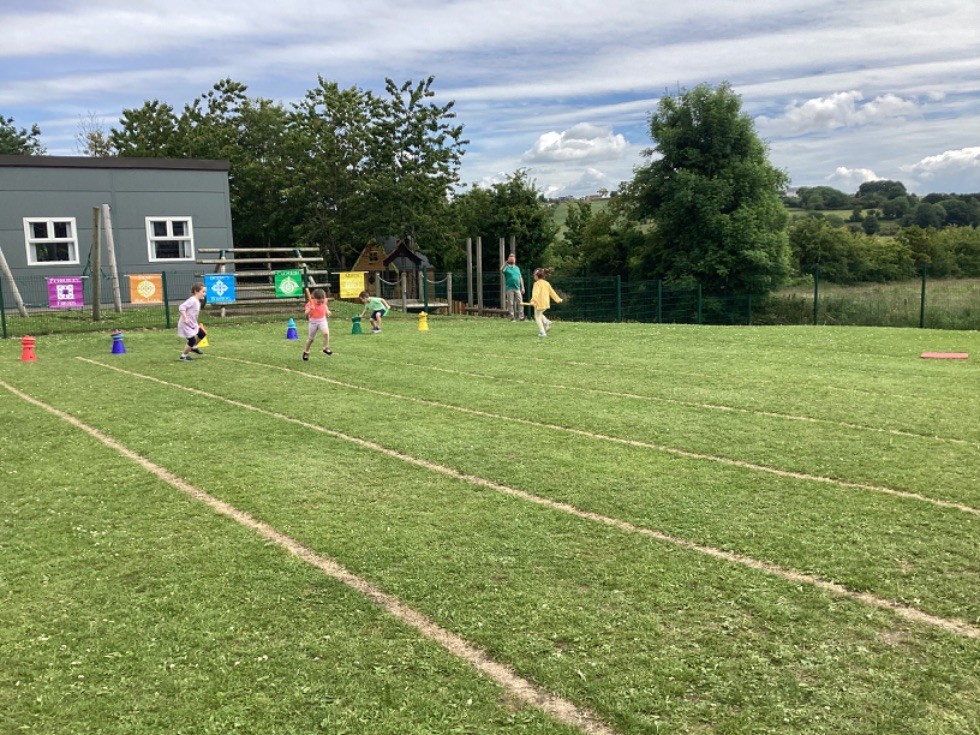 What an amazing day. Sunshine from start to finish and fun, fun, fun. Enjoy our snapshots of our wonderful Primary 1 pupils enjoying their first ever Sports Day at St. Joseph's. 😁🏀
World Book Day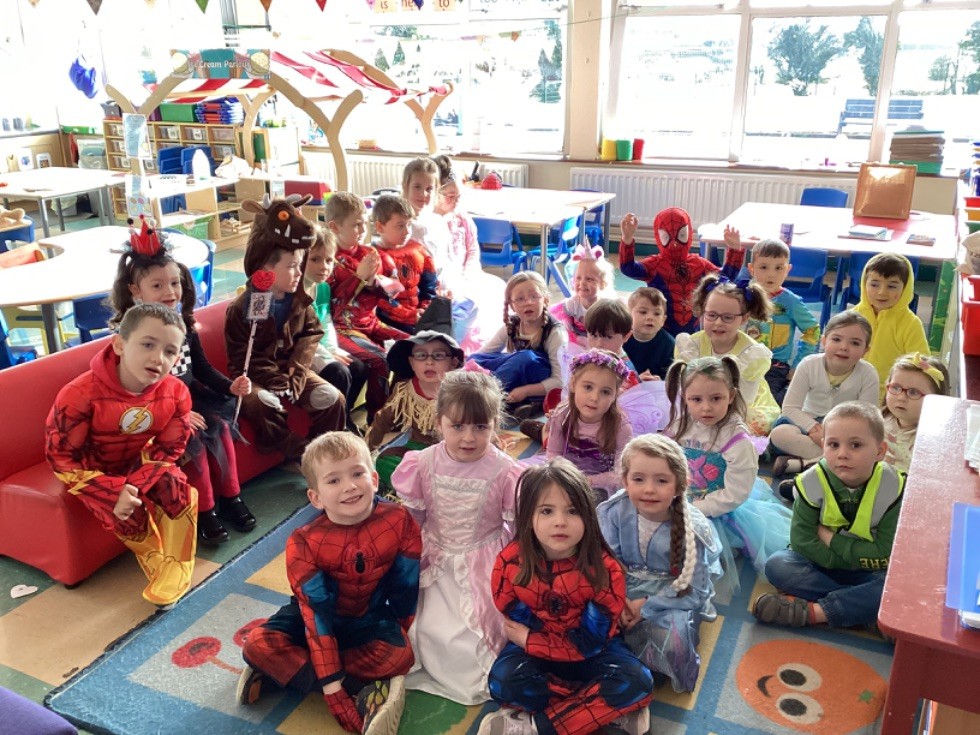 Fancy Dress….what a wonderful way to celebrate World Book Day. 🎩👒📚 Such a fabulous range of characters appeared into the Primary 1 classroom on the day. 🤩⭐️📚👌🏻👏
Play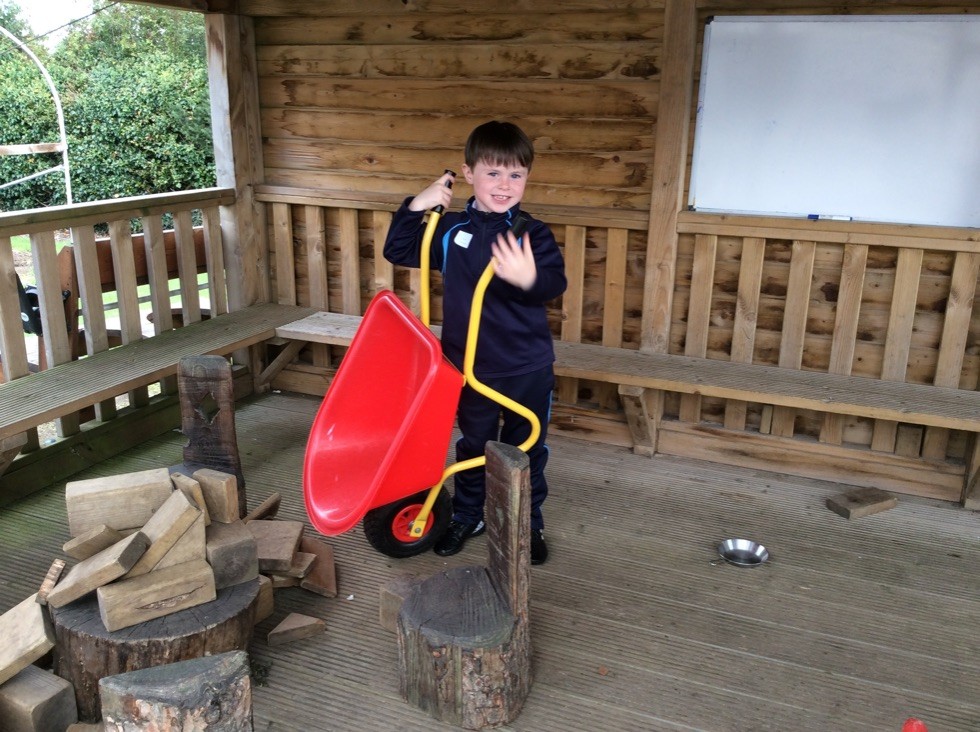 Just a little snapshot of Primary 1 enjoying the wonderful play resources here in St. Joseph's. The fun they are having at school is evident from their bright, happy smiles. 😀📸
Numbers all Around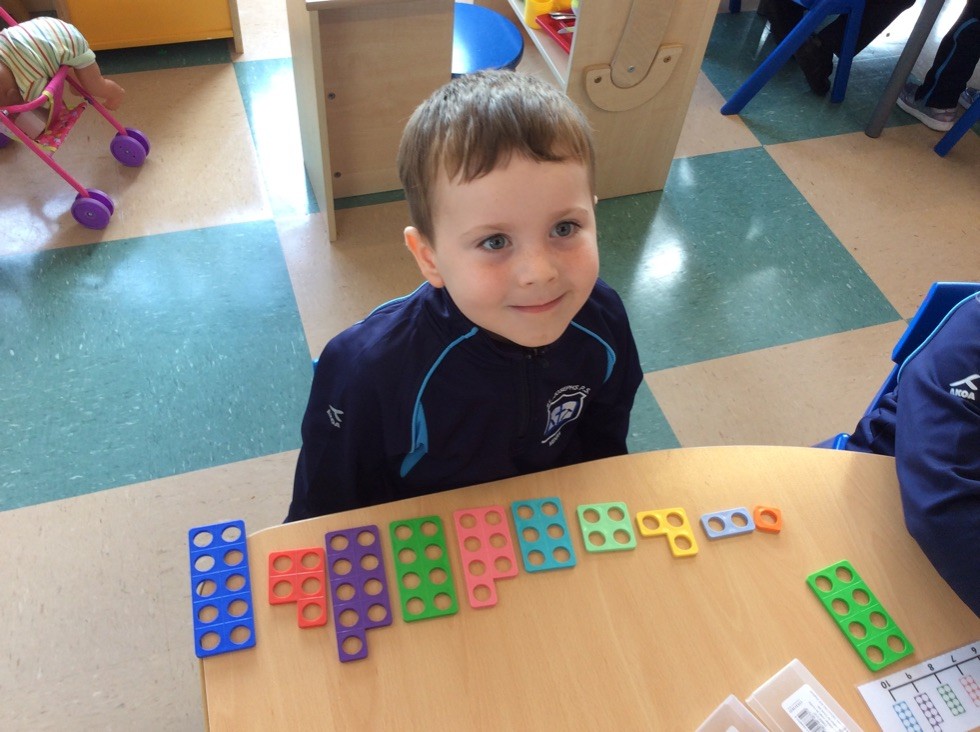 Primary 1 were busy ordering their individual Numicon Shapes. They also went on a number hunt to find numbers of objects all around school using our outdoor Numicon Shapes. Numbers really are all around as you can see. 😁 🔎👀
Catholic Schools Week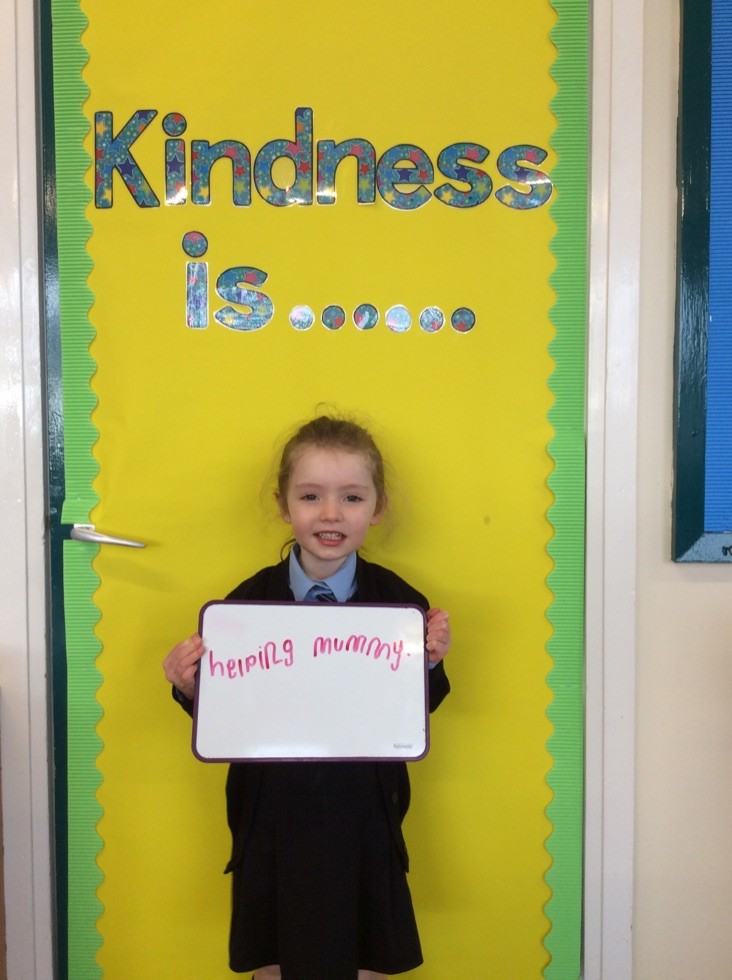 During Catholic Schools Week we thought about lots of different ways to show kindness. Here are the Primary 1's showcasing their thoughts and ideas. Fantastic expressions of kindness from each of them, I'm sure you will agree. 💕🥰
Spelling our names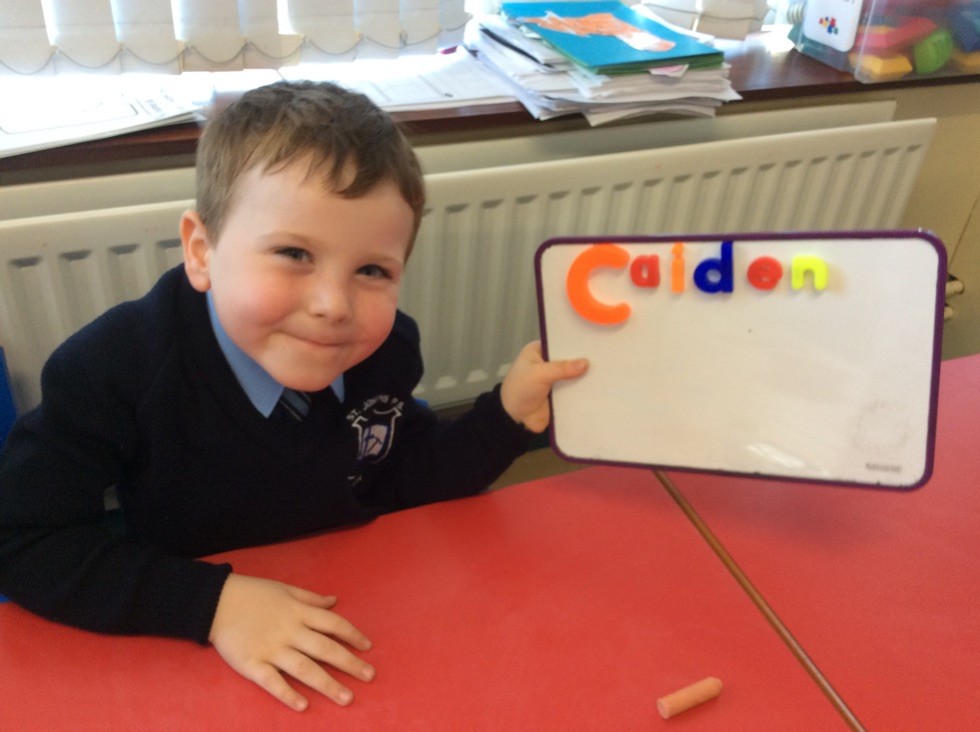 A look back at Primary 1 learning to spell their names. Such amazing work during their first weeks at school. 🤩⭐️
Self Portraits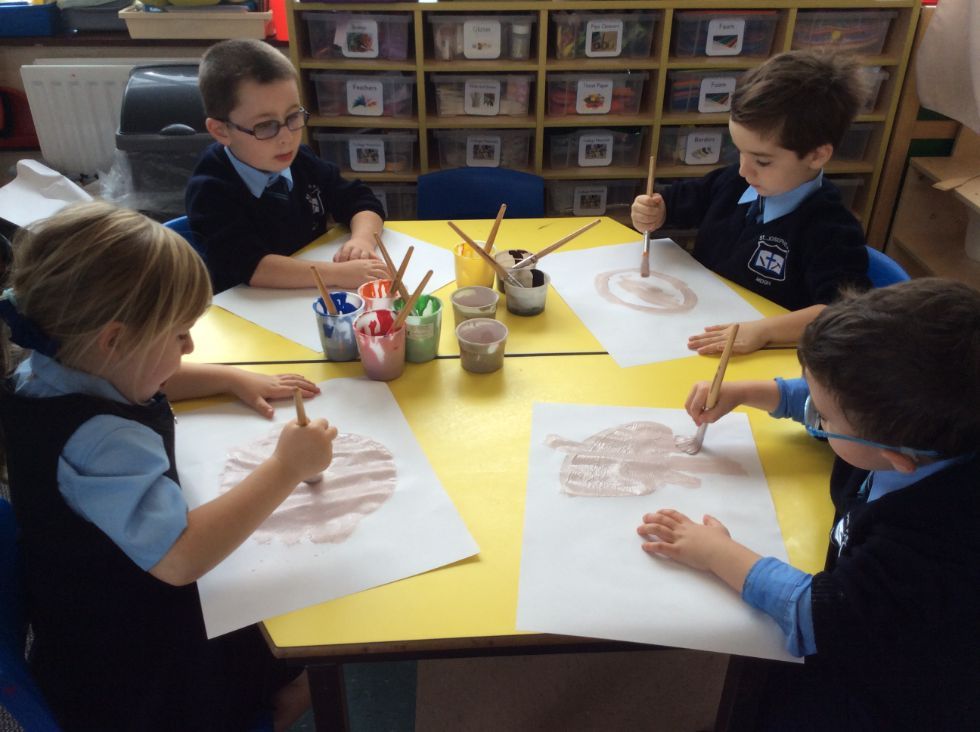 Primary one Artists. How amazing do these self portraits look? Hard to believe they are the youngest pupils in our school.
Nativity Play
We put Nativity lyrics to the tunes of some well known nursery rhymes to help us tell the story of 'The First Christmas.' Once again the little Primary One pupil's have not failed to impress. I am super proud of each and every one of them.
Christmas photos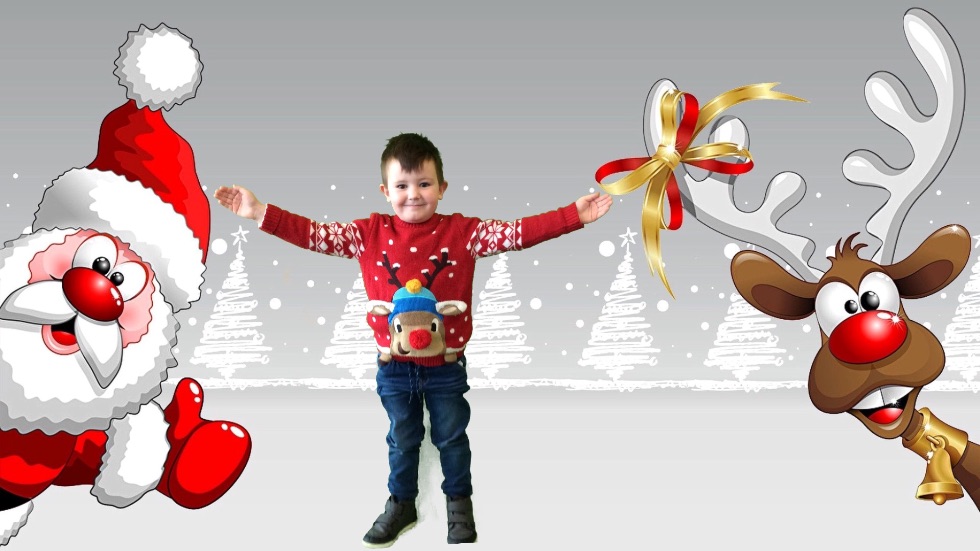 We used 'Green Screen' to create our Christmas Photos. The children look so festive in their Christmas jumpers.
Sports Day Track Events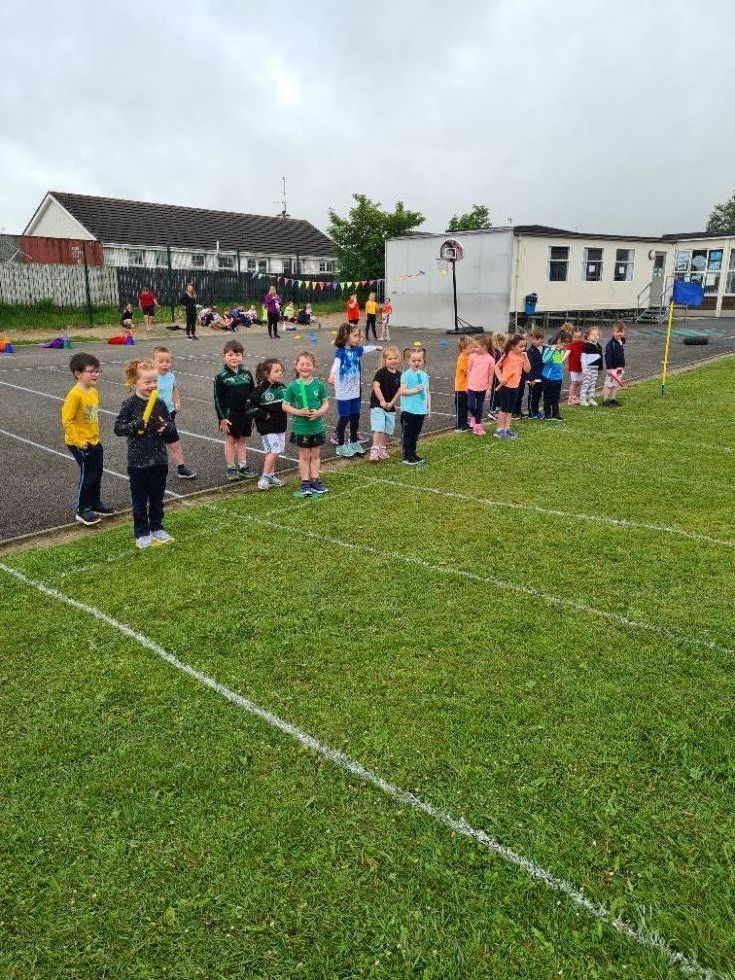 Primary 1 had a brilliant morning competing in the Sprint, Scoop and Obstacle Races on the track. They were amazing. 🤩🏃‍♀️🏃‍♂️👏
Sports Day Fun
Primary 1 had lots of fun this Sports Day. They worked super hard to get points for their teams. 😀👍✨
Fun in the snow
Some lovely photos of Primary 1 enjoying the snow.
Home Learning ⭐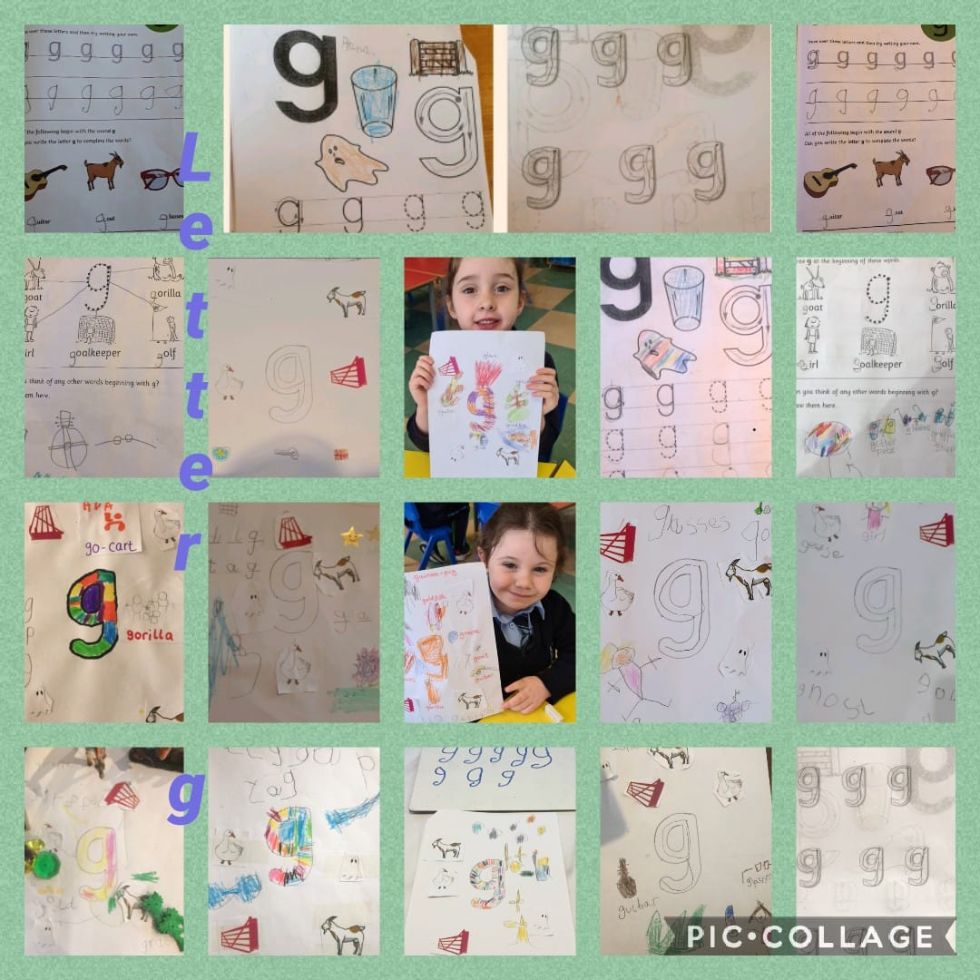 More amazing work to showcase from all the wonderful learning taking place at home. Everyone is doing brilliantly and I simply can't thank our parents enough for all their hard work and dedication. It is certainly shining through for everyone to see in the children's fantastic work. ✨🎉
Home Learning 📚😃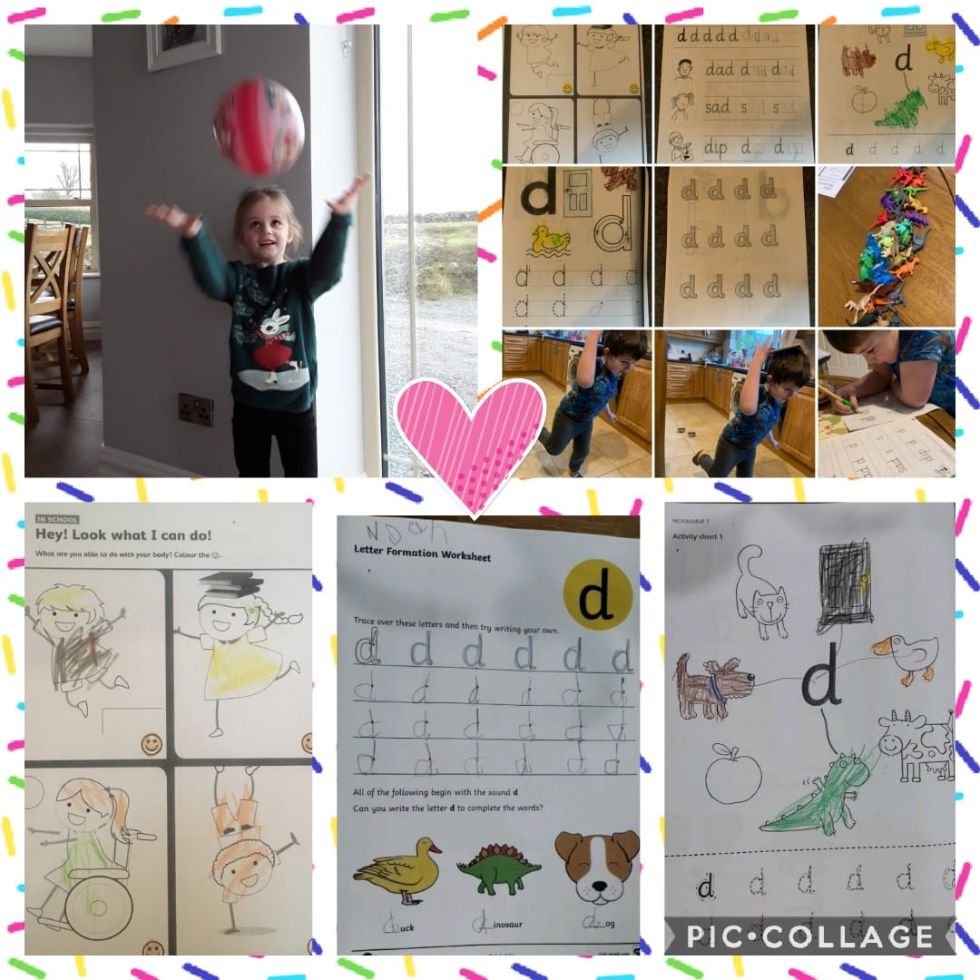 Primary 1 have been working super hard at home. Here is a snap shot of some of their amazing work. I simply couldn't be more proud or impressed. 🌞🌈
Visit to St. Joseph's Church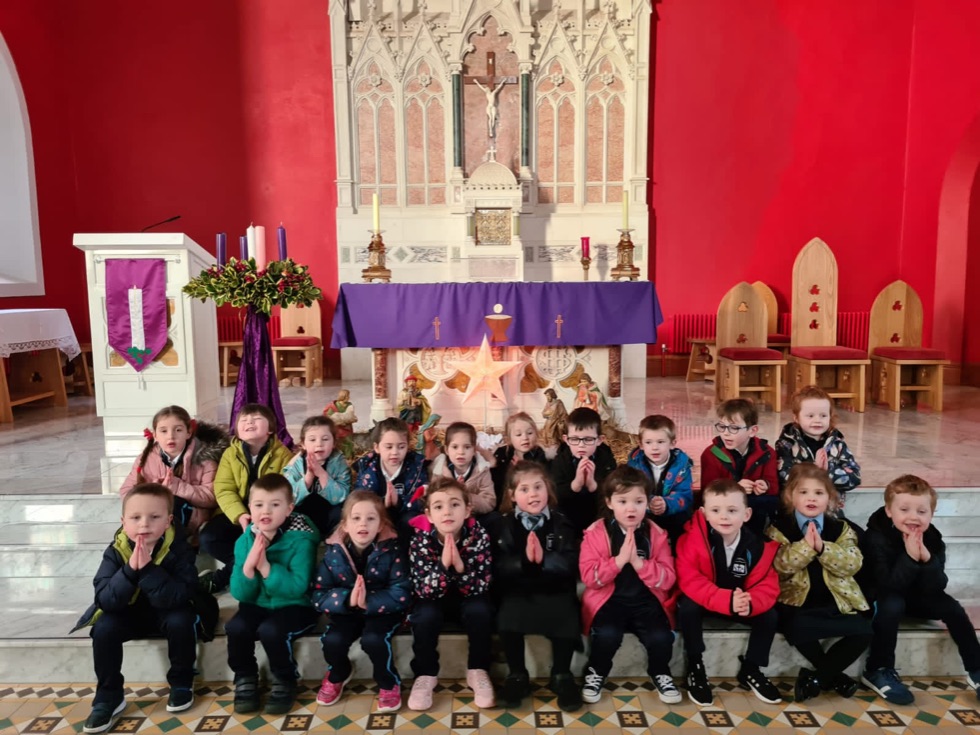 We walked to St. Joseph's Church beside our school to hang the stars we created in class on the beautiful Christmas Tree.
Our Favourite Toys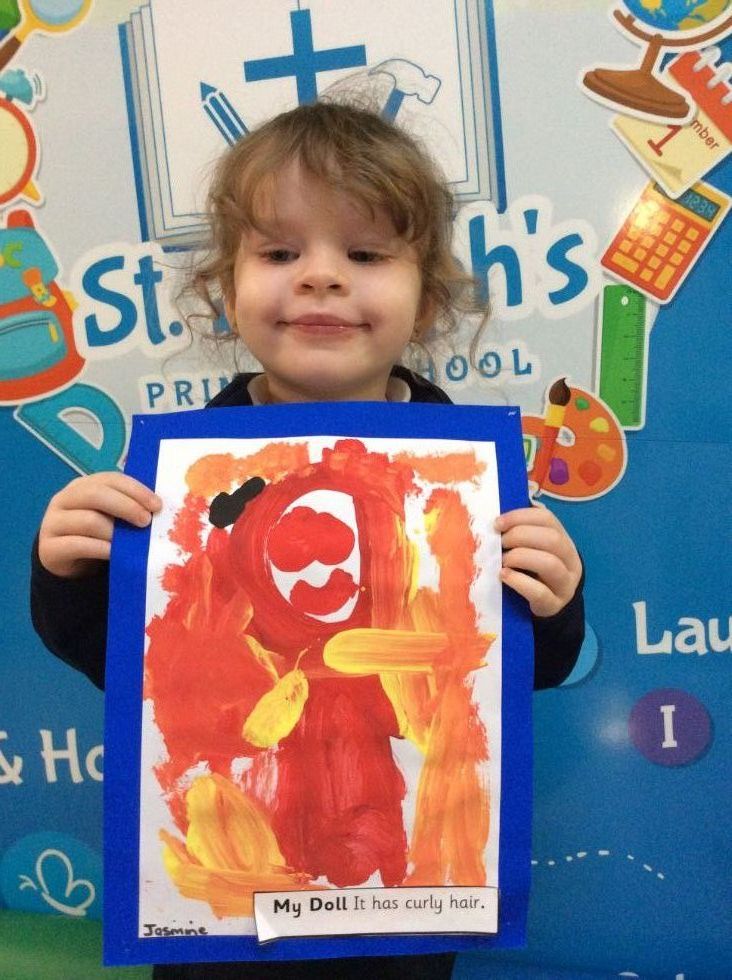 We painted pictures of our favourite toys. Can you tell what they are?
Christmas Crafts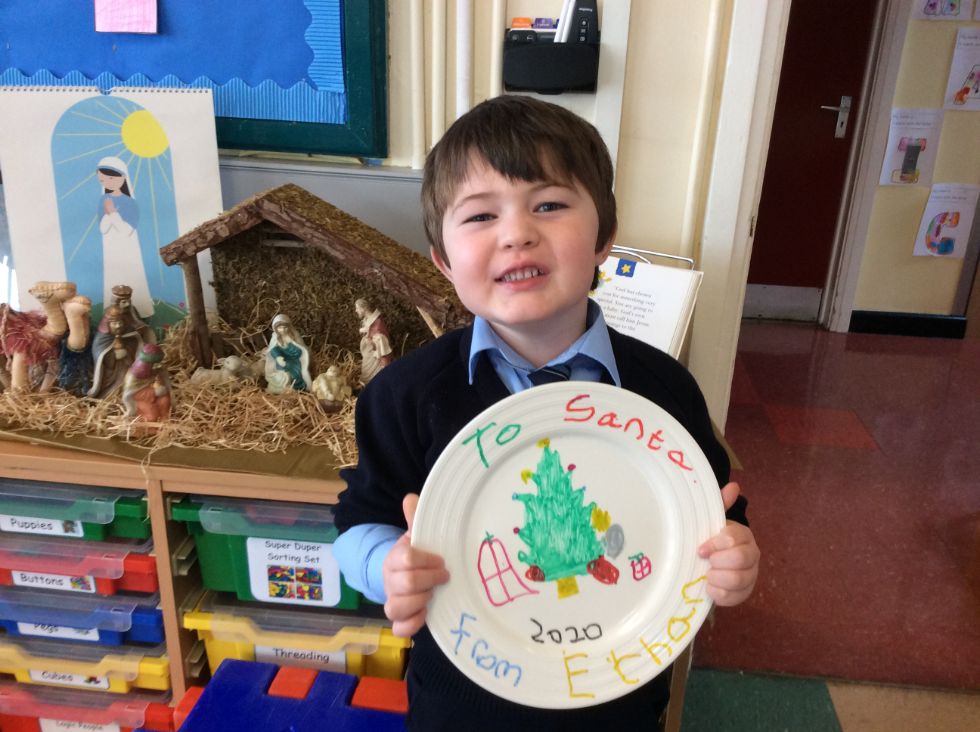 We having been really busy these last few weeks making cards and decorations for Christmas. Take a look at our wonderful creations.
Primary 1 Nativity Play 2020
Such a wonderful Nativity performance by Primary 1. We are super proud of each and every one of them. Little stars in the making as I'm sure you'll agree.🤩
Maths Week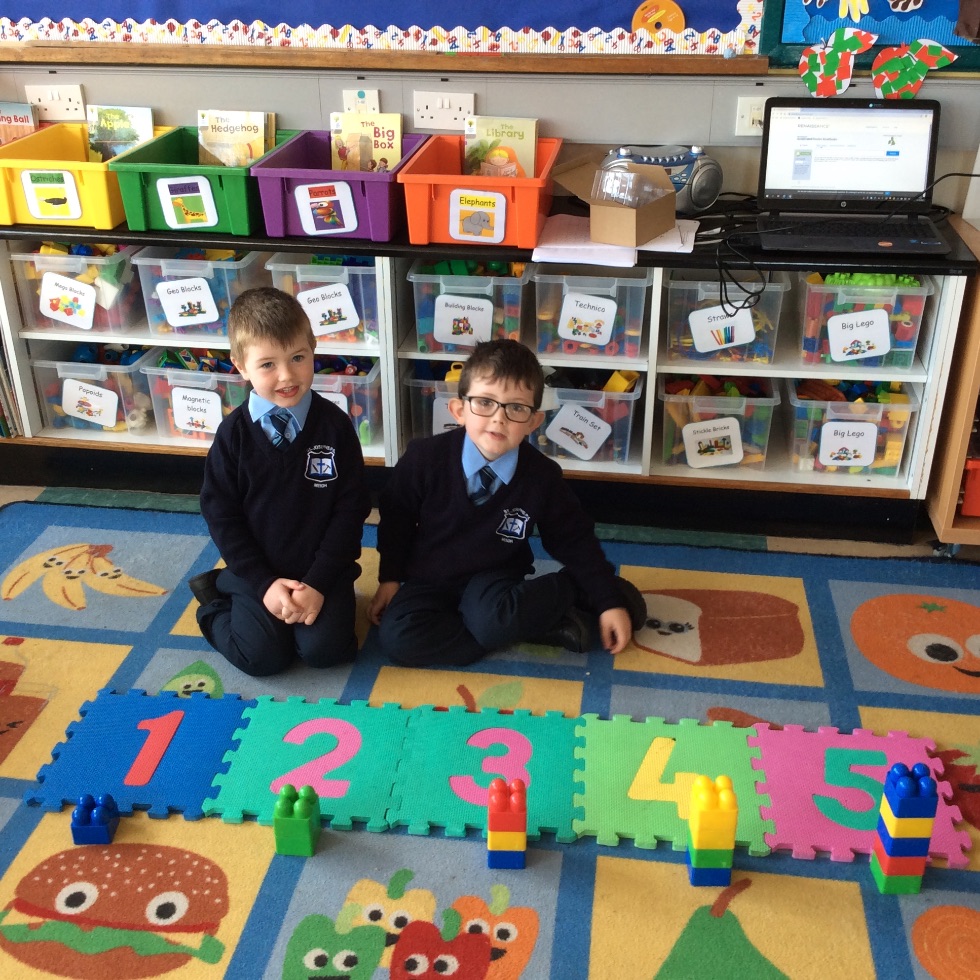 We used number cards to order numbers to 5. Then we used lots of different maths resources to make sets and match them to the correct number.
Playtime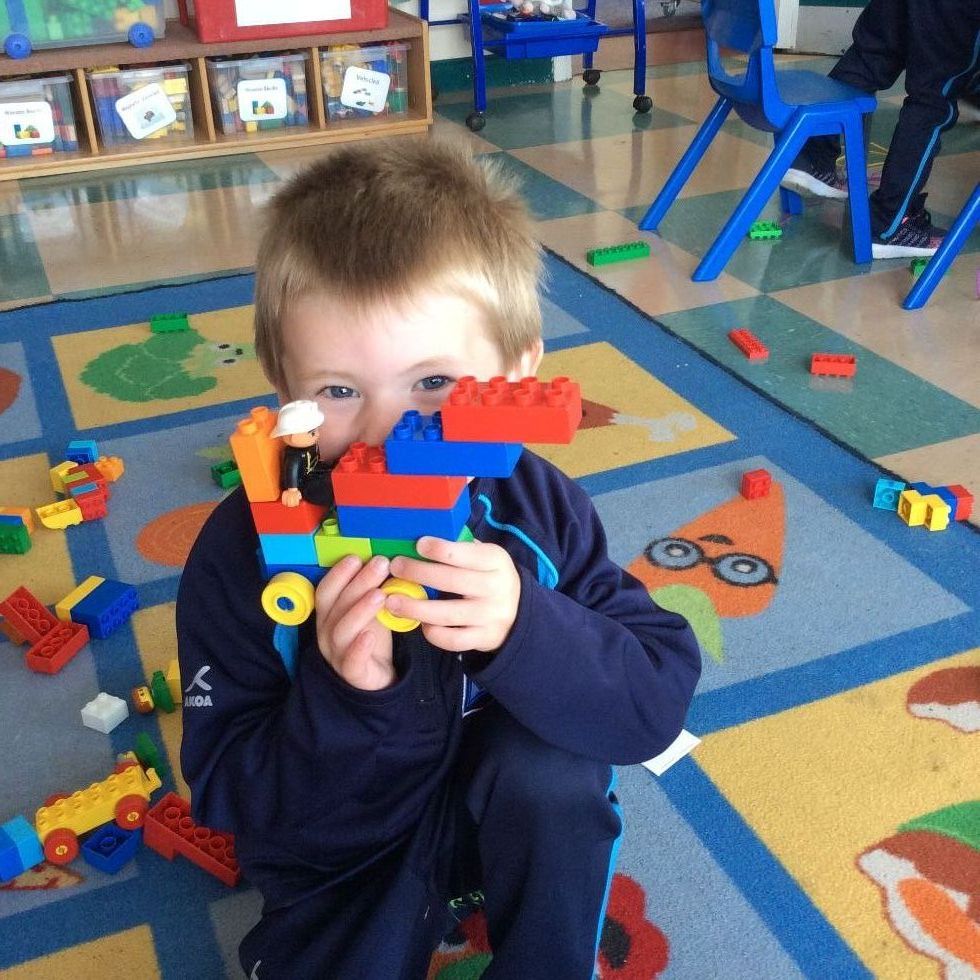 Primary 1 pupils are delighted to be back at school. They are having lots of fun playing together in our class bubble.
Outdoor Play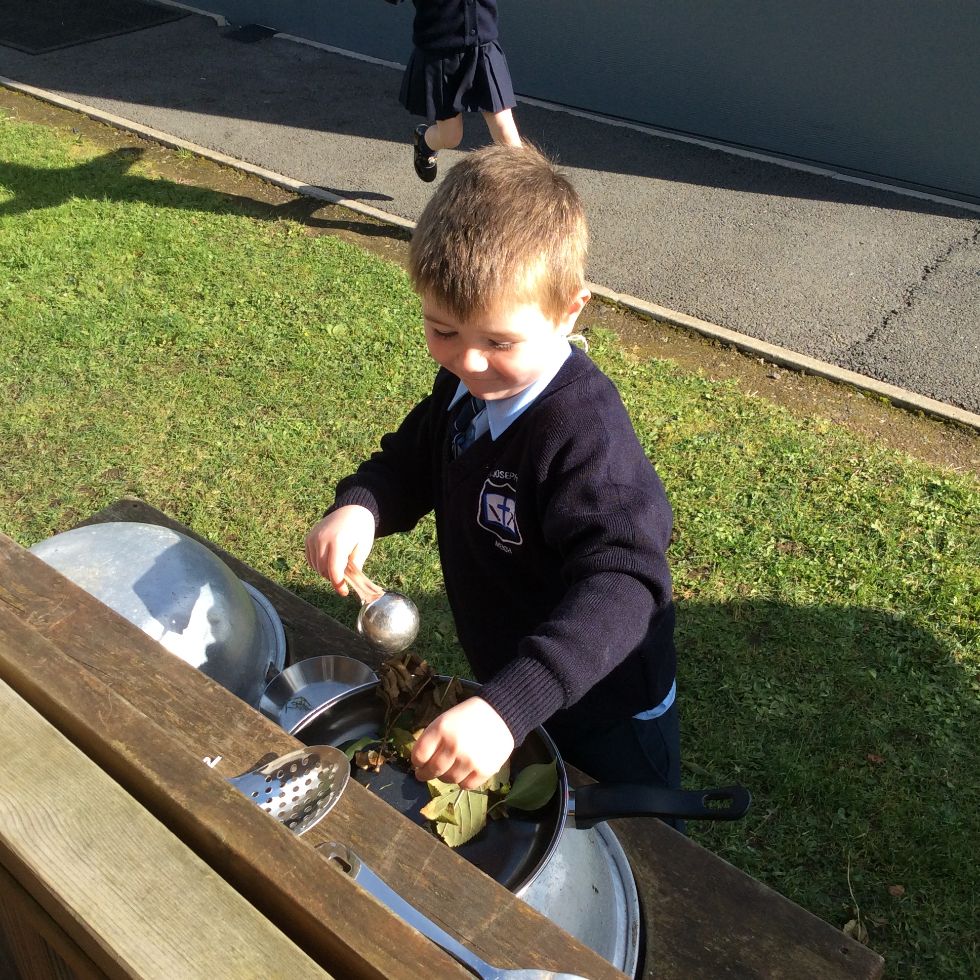 Primary 1 pupils have been enjoying playing together in our playground. They are having lots of fun playing on the balance bikes and taking on the challenge of using their feet to operate our wiggle go-karts.
Home School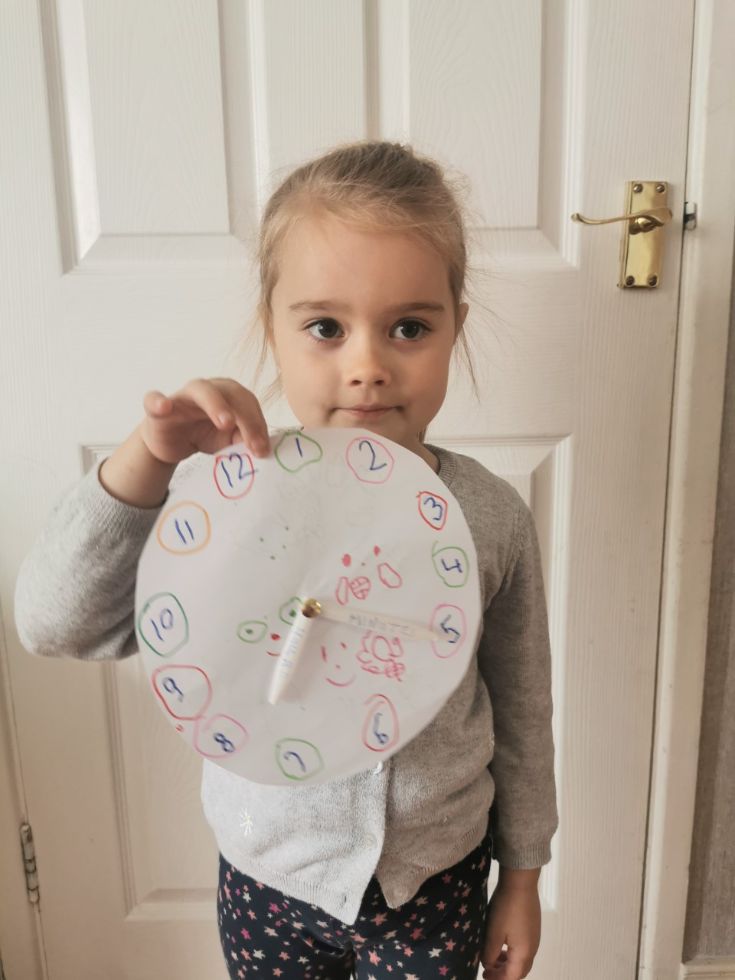 Primary one have been working super hard at home. Take a look at our shared photos of all the wonderful learning experiences that have been taking place. Lots of stars from me Primary 1. Keep up the great work. You are all amazing.
Playtime Memories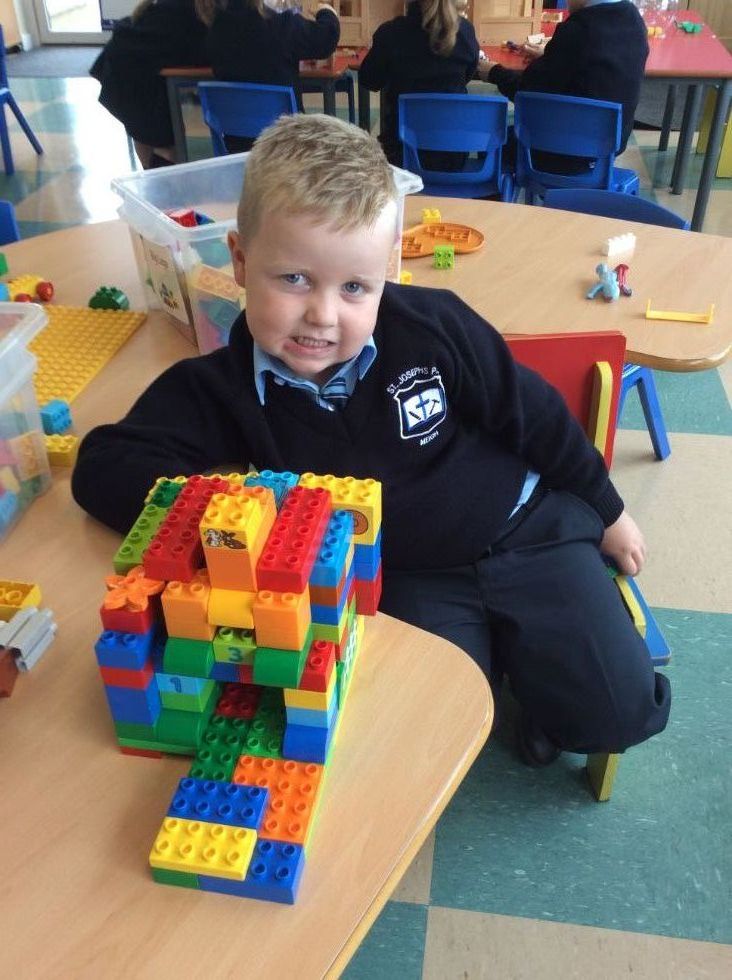 Playtime in Primary 1 is our favourite parts of the day. We have fun learning through play and finding out about the World Around Us with our friends.
Numicon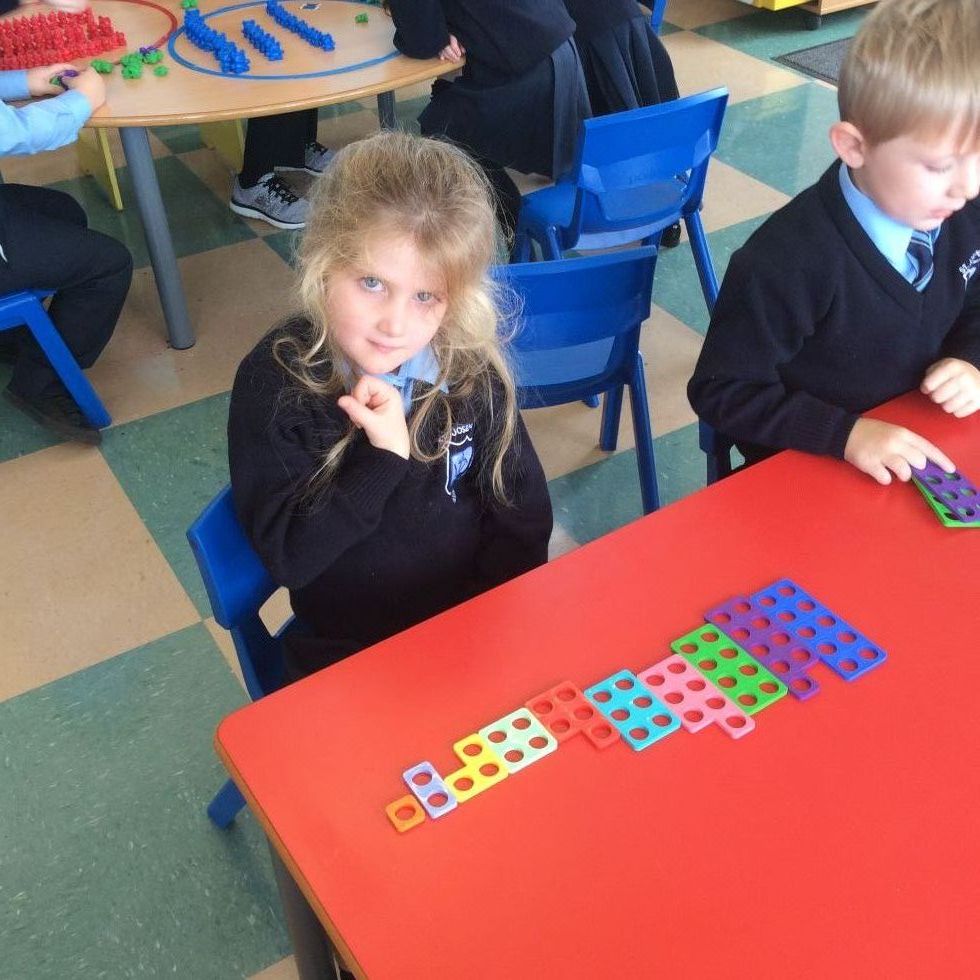 We made pictures, played guess the number games and learned all about the numbers to 10 with Numicon.
Outdoor Play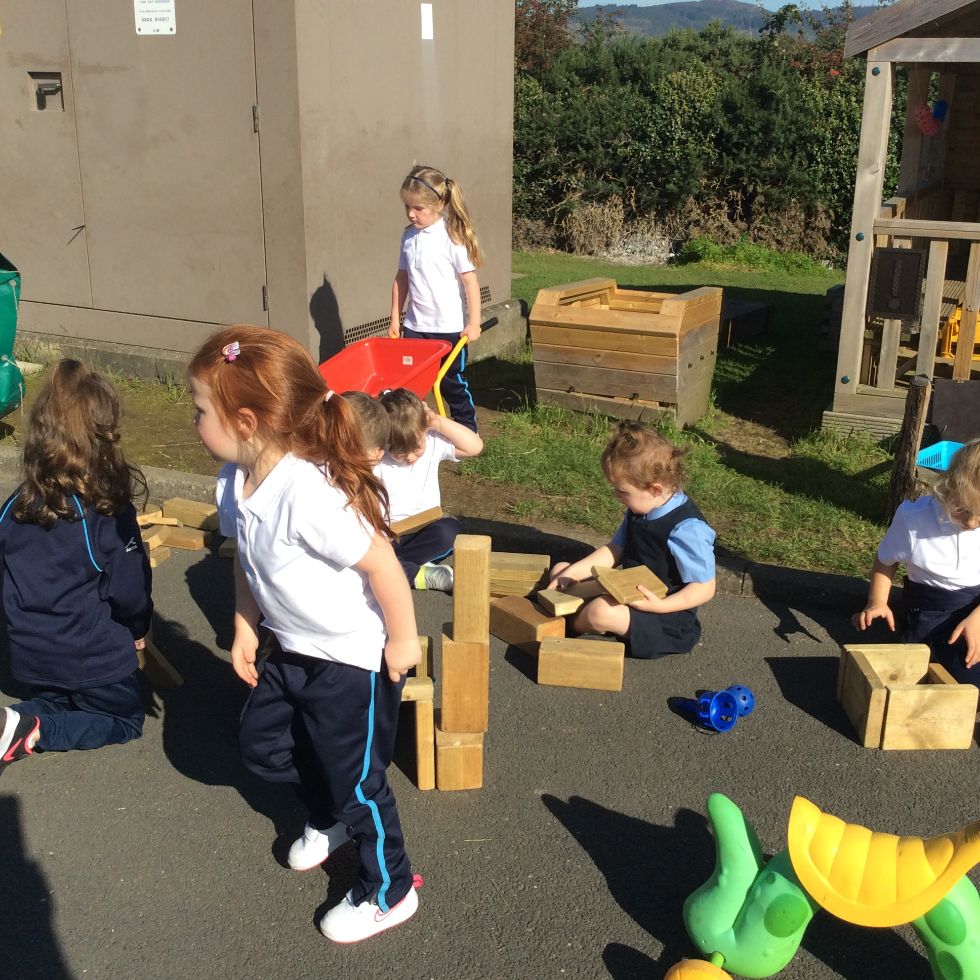 Have a look at our photos to see how much fun we had building, riding our bikes and cooking in our outdoor mud kitchen.
Patterns and Sorting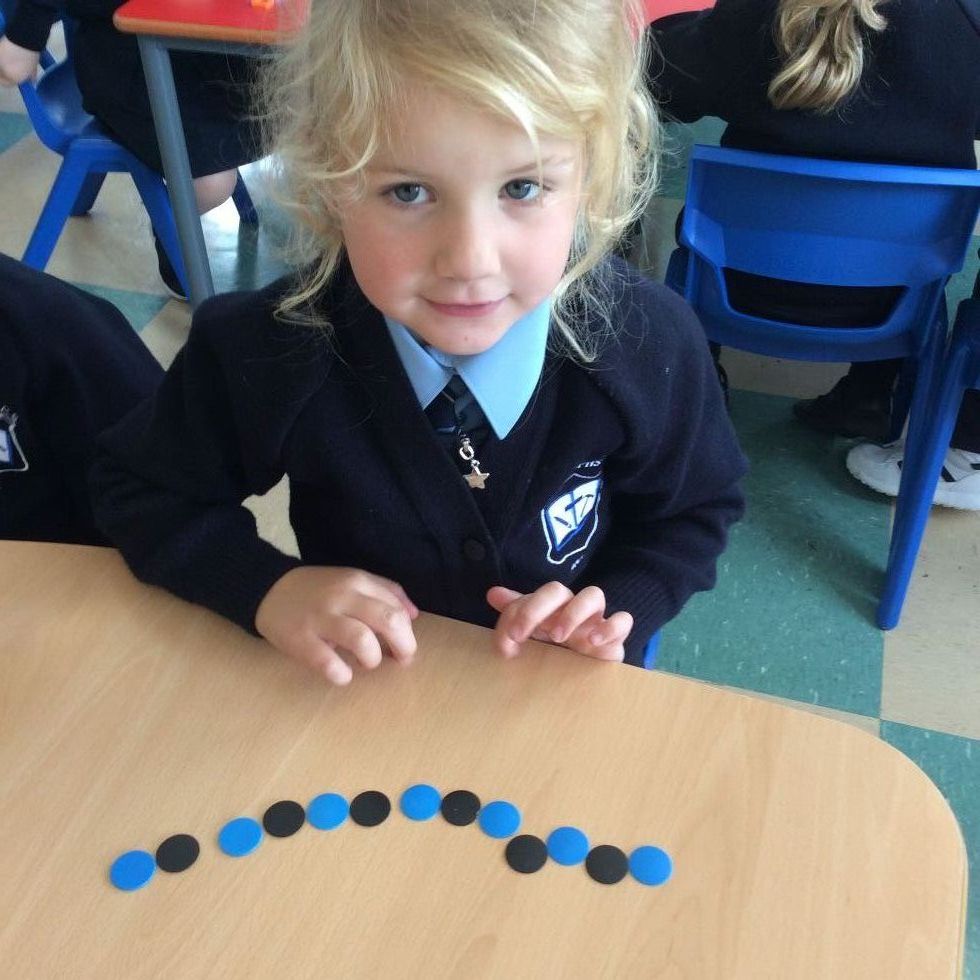 We used our Super Duper Sorting Set, Compare Bears, Counters and Beads to learn about sorting and making patterns.
Polar Regions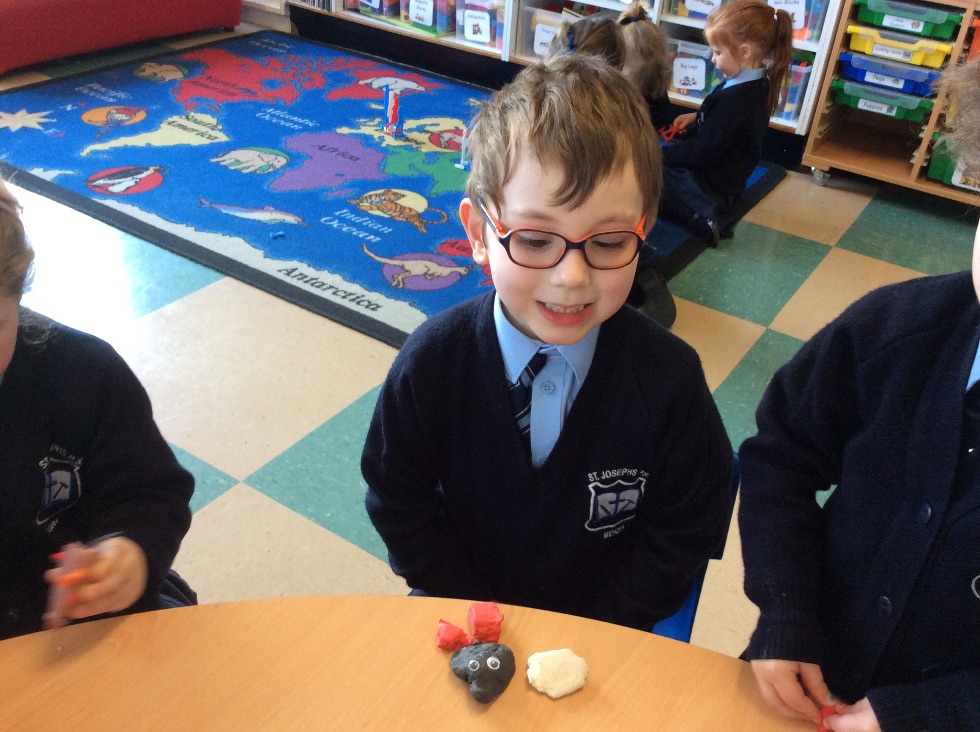 Our January and February topics were Winter and Polar Regions. We explored these topics through play activities including role play in our very own Igloo and making paper snowflakes.
Science Week - Plants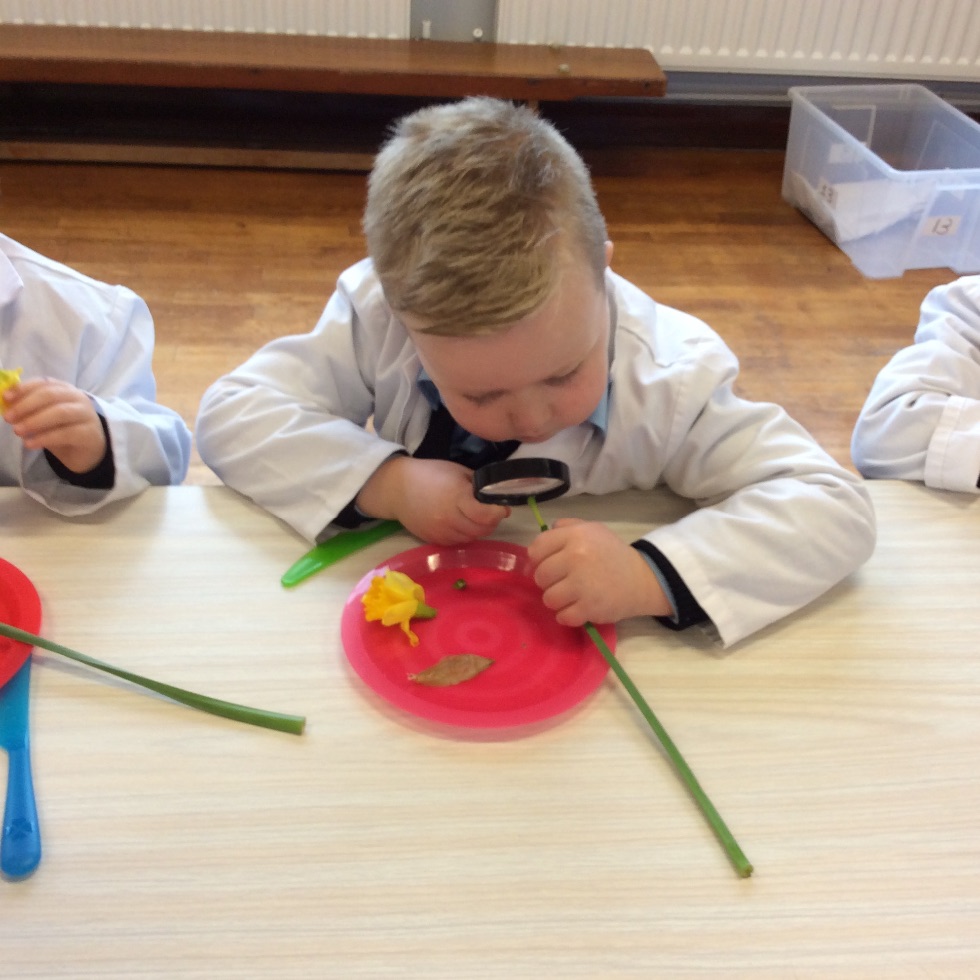 Primary one pupils experimented with plants during science week. They found out about the seed box on daffodils and used flower petals to make perfume. They looked like proper little scientists in their white coats.
Primary 1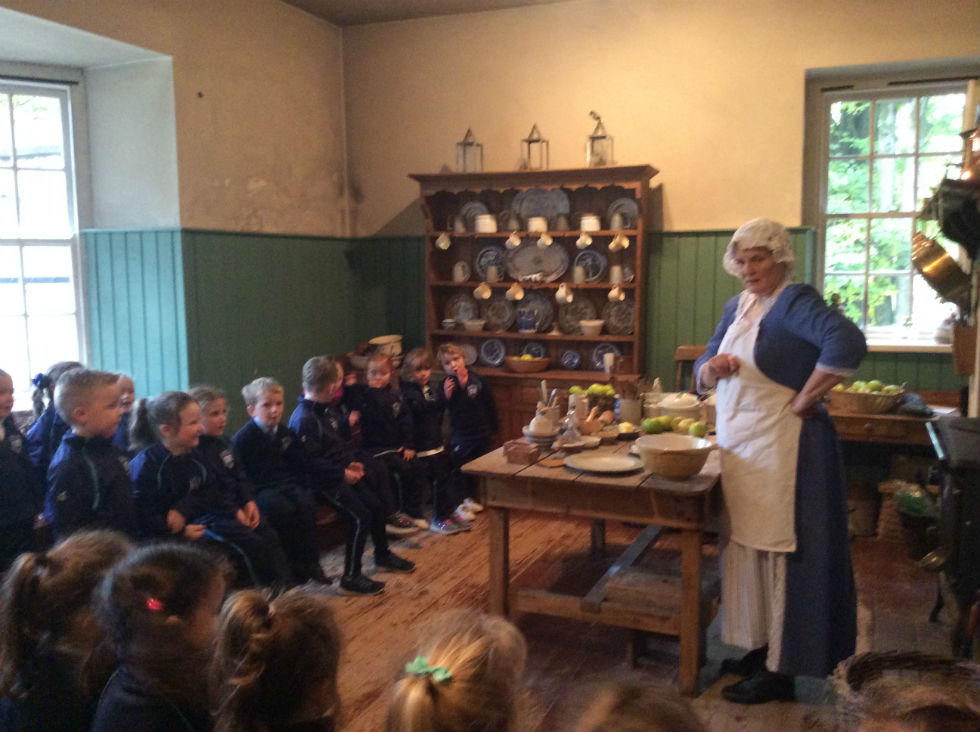 Primary 1 had lots of fun learning about apples on our recent trip to the Palace Stables in Armagh.
St Joseph's Primary School 1 Seafin Road Killeavy Newry County Down BT35 8LA | Telephone: 028 3084 8331