Welcome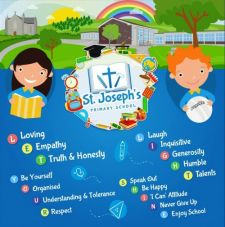 Céad Míle Fáilte Romhat to St. Joseph's Primary School, Meigh, situated in the parish of Upper Killeavy, nestled in the foothills of South Armagh below the mystical Slieve Gullion, designated as an area of outstanding natural beauty.
The local community is very proud of our school and likewise we are very proud of our community. We are a busy but friendly and happy school. This website aims to give a 'snapshot' of school life as well as providing regular information for both parents and pupils.
We hope you enjoy your visit to our website. Please contact the school directly should you have any queries, questions or suggestions.
Thank you for visiting.
G. Trainor
Principal
Maths Week 2023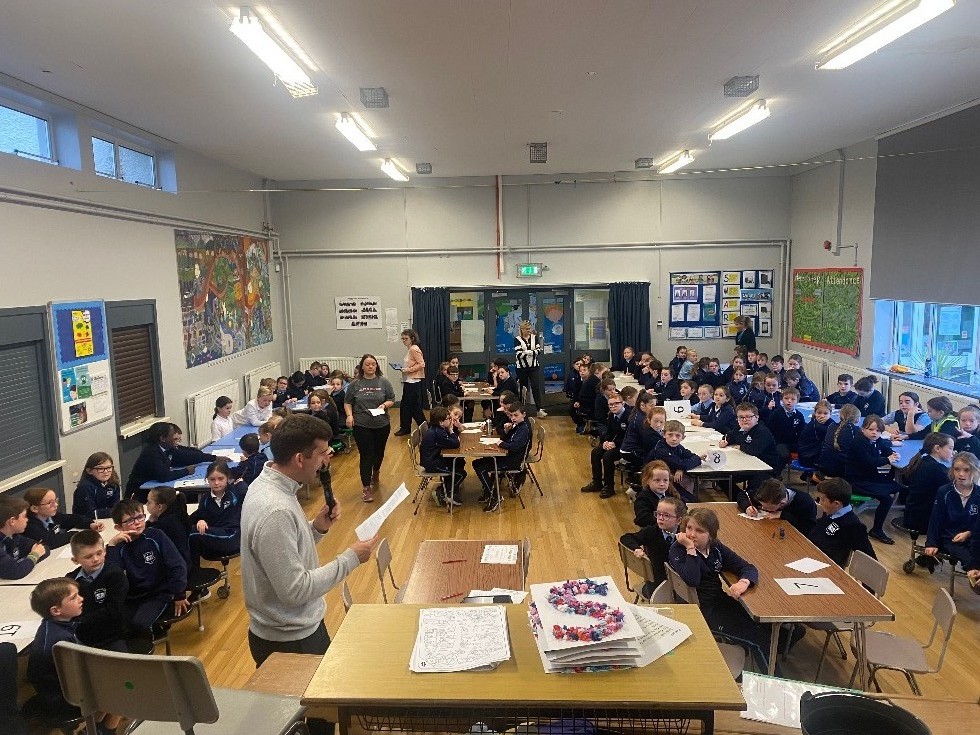 We celebrated Maths Week Ireland with a Key Stage 2 quiz. Primary 5 had a live zoom with Izak9 and Primary 6 entered and won the Maths quiz with St Paul's. Primary 1-7 all entered a maths competition and winners will be announced next week.
Inspirational Quotes
Posted on Thursday January 01, 1970
"Those who do not remember the past are condemned to repeat it."
Posted on Thursday January 01, 1970
"A good beginning makes a good end."
Posted on Thursday January 01, 1970
"Feeling gratitude and not expressing it is like wrapping a present and not giving it."
Posted on Thursday January 01, 1970
"The great advantage about telling the truth is that nobody ever believes it."
Our Fairy Glen
On Monday 6th June our staff and pupils returned to school after mid-term to witness an amazing spectacle. Watch the video to find out all about it.
Primary 1 Admissions September 2024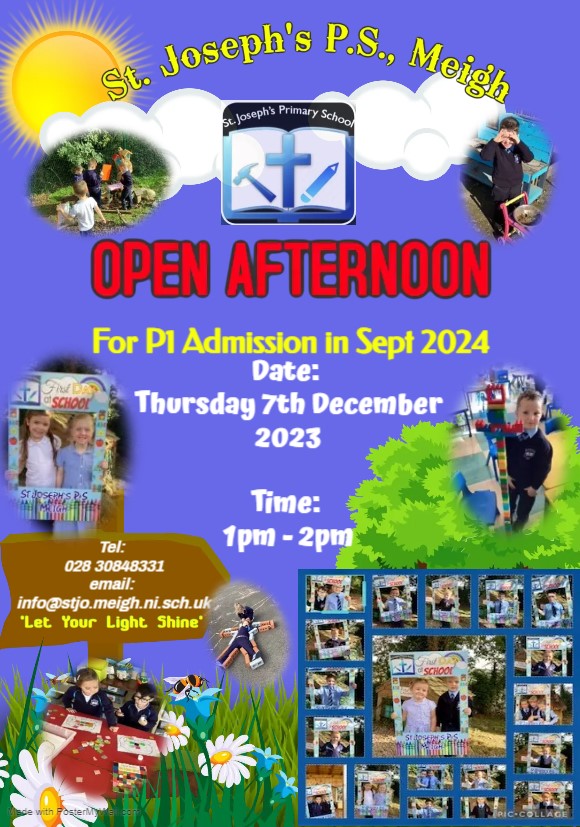 Applications for places for September 2024 will open on 9th January 2024 and will close on 26th January 2024.
To find out about how to apply for a place in either setting visit: www.eani.org.uk/admissions
https://www.eani.org.uk/parents/admissions/admissions-videos-and-guidance
Open Afternoon Thursday 7th December from 1pm to 2pm or by appointment for another suitable time. Please contact the office to arrange.
Latest Photographs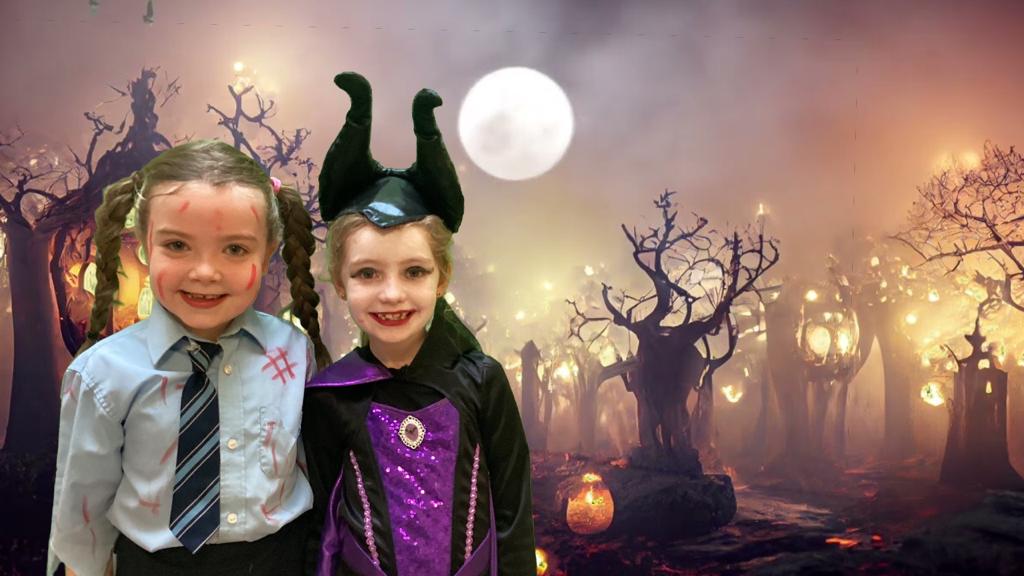 Upcoming Events...
Thursday, 30th November 2023
Gaelic with Aileen (P7 Class Coaching + P6/7 After-school coaching)
Spanish P1-P7 (9.15-12.00)
Thursday, 7th December 2023
Gaelic with Aileen (P7 Class Coaching + P6/7 After-school coaching)
Spanish P1-P7 (9.15-12.00)
Friday, 8th December 2023
Christmas Dinner for pupils and Staff (Christmas Jumper Day & Early finish 12.20-12.30)
SVP Annual Appeal (Last Day for Donations)
Tuesday, 12th December 2023
P1&2 Christmas Play Dress Rehearsal (10am (Pre-School to Visit))
Primary 7 Quays Newry (9.30 - 2.00pm Craft Stall)
Wednesday, 13th December 2023
P1 Christmas Play Whoops-A-Daisy-Angel (10am All Welcome)
St Joseph's Primary School 1 Seafin Road Killeavy Newry County Down BT35 8LA | Telephone: 028 3084 8331